Hello Simply Move Community,
The days are getting shorter and the cooler weather has started. I am looking forward to walking in the crisp cool air and seeing the changes in the leaves. What are you looking forward to this fall?
Thank you to everyone who joined the Summer Term - 8 week course and the Strength Building Challenge. I encourage you to keep doing the daily exercises through the end of the year. Just think about how much stronger you will feel. You can do it!
Registration for the Fall Term - 8 week course is now open. Fall Term classes will begin the week of Oct. 18th. The focus for this course will be on finding ways to increase flexibility, strengthen muscles, and add a little calm to your day. Students will explore ways to find more steadiness, strength, and balance in Eagle pose (Garudasana). We will explore options for opening the hips, chest, and shoulders and strengthening the back and legs. We will conclude each class with deep stretches and restorative poses to help relieve stress as we head into the busier months ahead.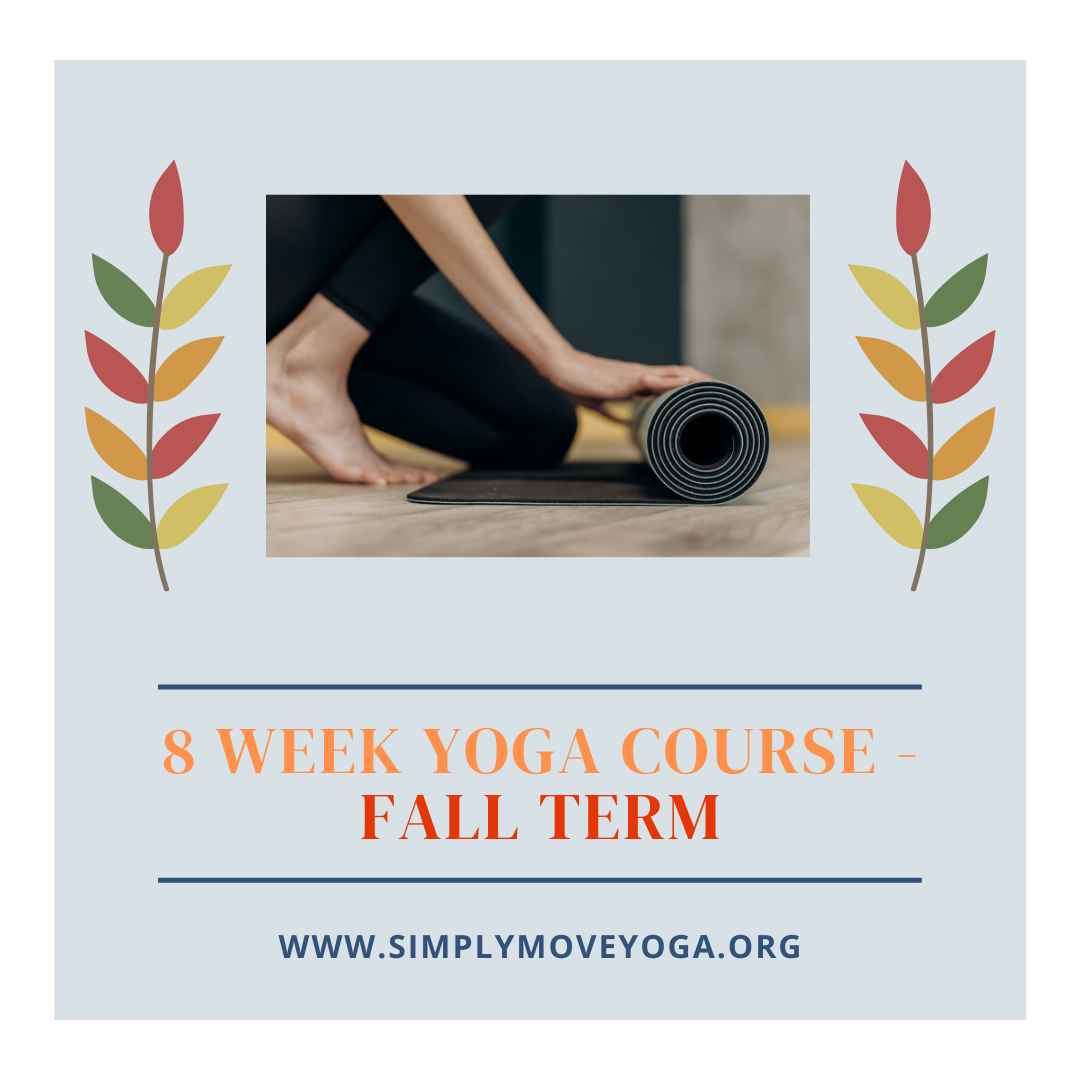 Mondays: 4:00-5:00 pm
Thursdays: 4:00-5:00 pm
Register by clicking here https://www.simplymoveyoga.org/schedule
Want to register for both days at once? Click here to be taken to the package page: https://www.simplymoveyoga.org/offering_packages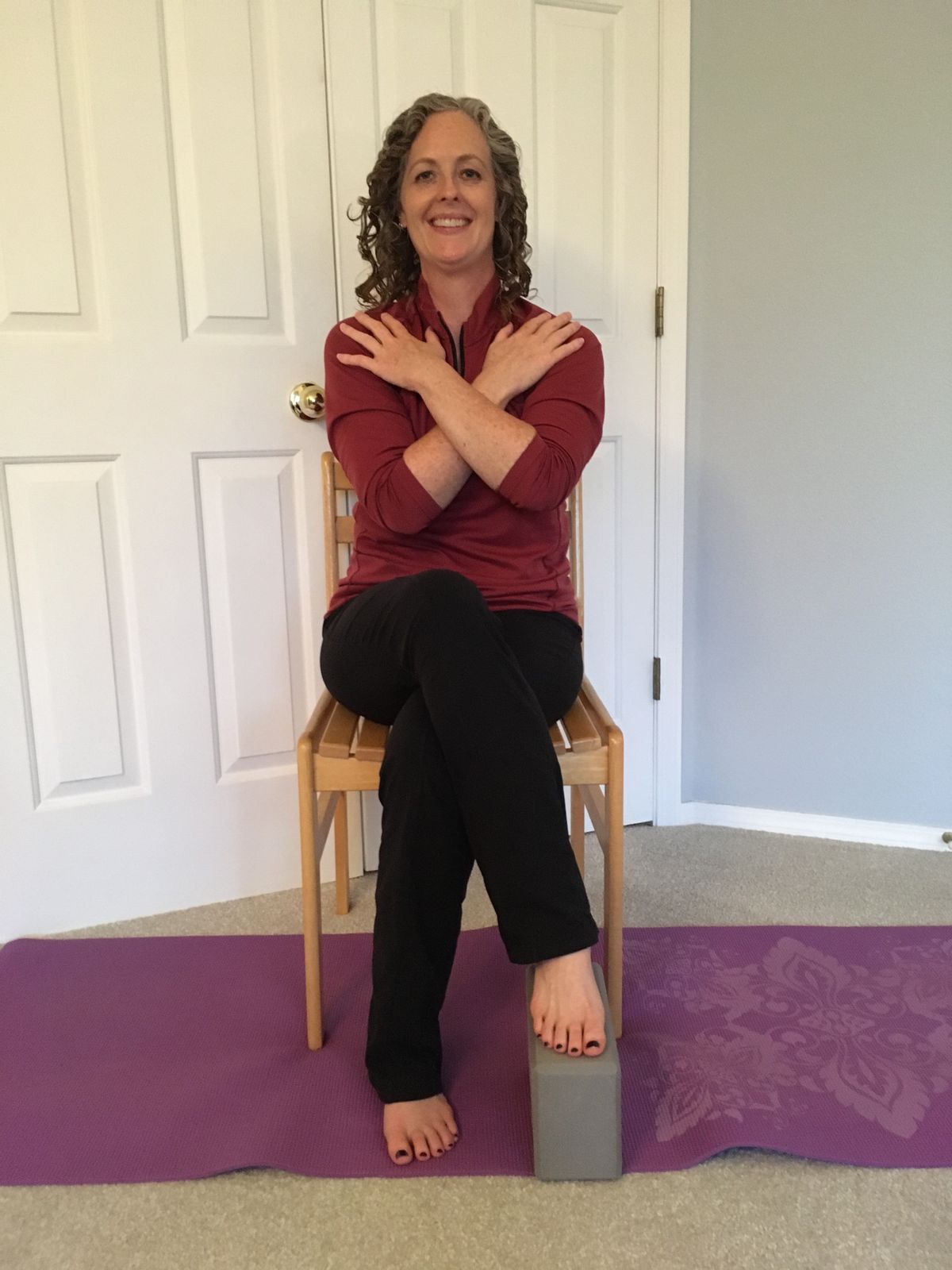 What is Eagle (Garudasana) Pose?
Eagle pose is a challenging balancing pose. You will use a lot of concentration and awareness as we move in and out of this pose. As I have mentioned before with other poses, Eagle pose has many different variations, so it can look different depending on which option you choose. We will explore many options to help you find your best Eagle pose. (pictures are of seated, standing, and lying down variations)
What are the physical benefits of Eagle pose?
Improves balance.
Strengthens feet, ankles, calves, and thighs.
Releases tightness in shoulders.
Opens chest, back, and hips.
Improves digestion and circulation.
Stimulates the pituitary gland and thyroid glands.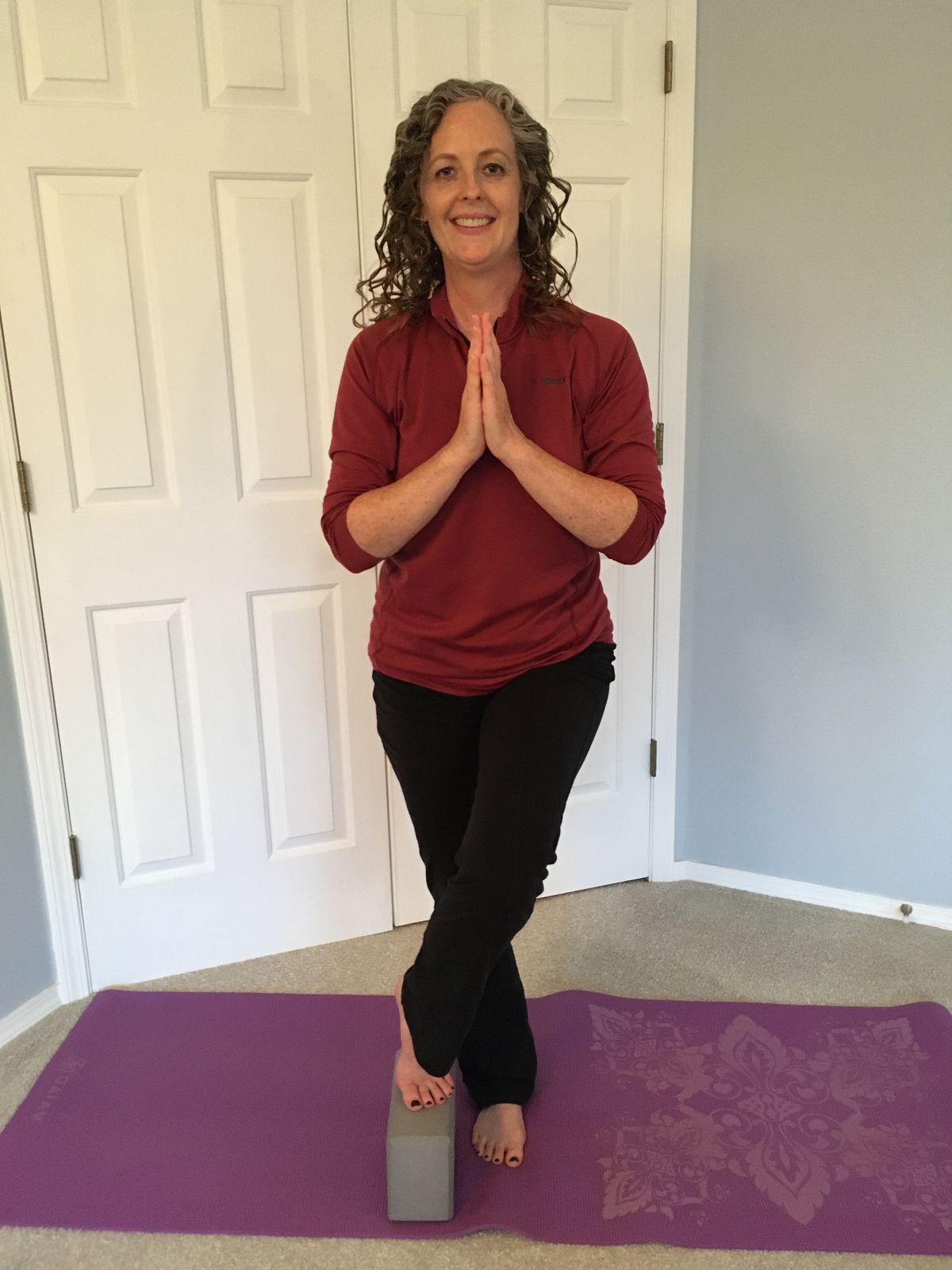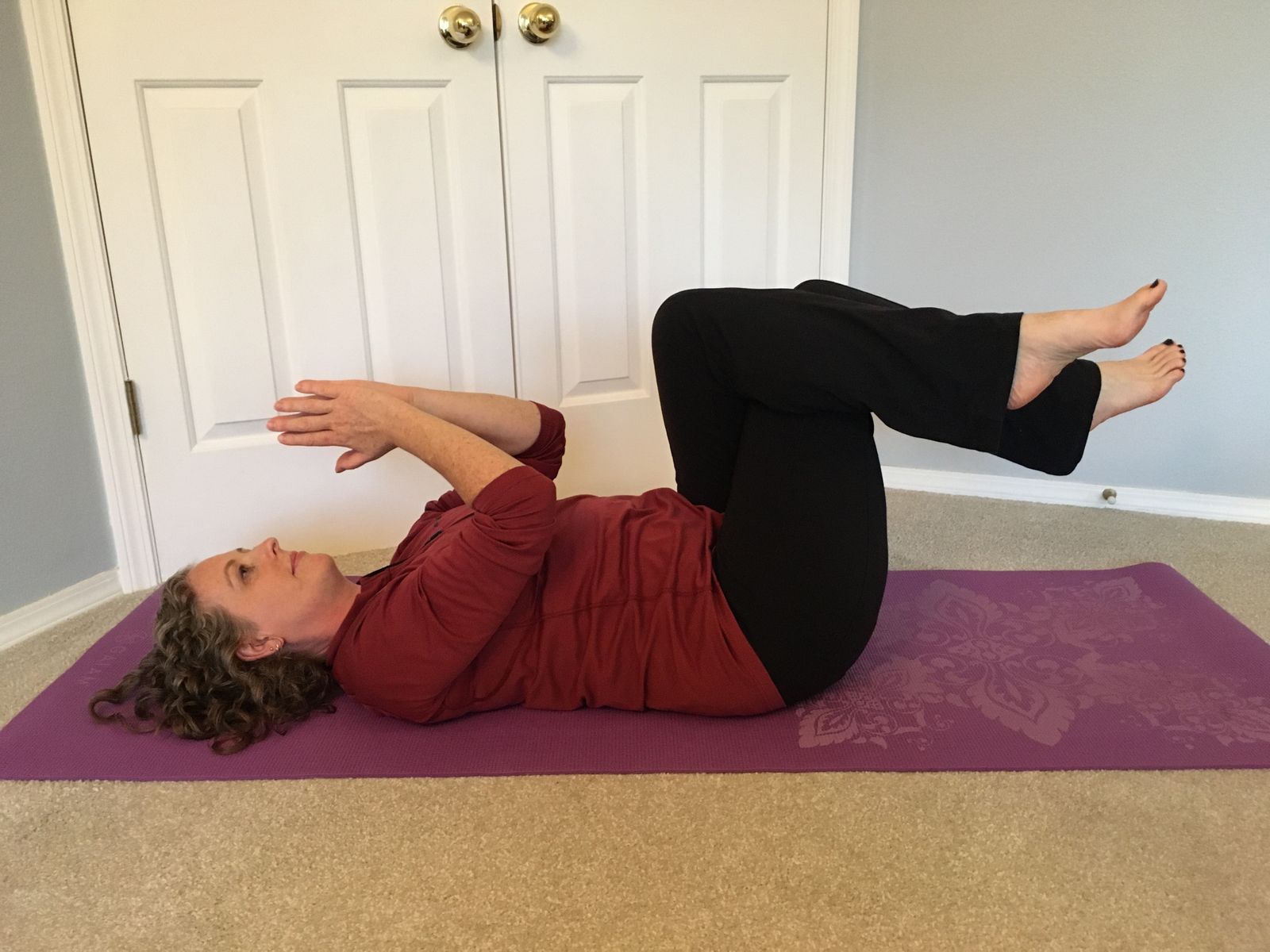 What are the mental benefits of Eagle pose?
Builds focus.
Develops willpower.
Stimulates the mind.
I appreciate every one of you and I hope you will join me for some yoga this Fall.
Hope to see you on the mat,
Kelly
Simply Move