Hello Simply Move Community, Spring 2022
Happy Spring! Are you ready for warmer weather and longer days? I know I am. Spring is all about growth and is the perfect time to focus on your own personal growth. I like the Merriam-Webster definition of spring; "to come into being, ARISE." Practicing yoga is a great way to come into your own being. A continuous yoga practice invites you to set aside time for yourself every week and do simple movements that stretch the body, tone muscles, and connect to your breath. Coming into your own being through yoga is a great form of self care.
Did you also know that movement can help you regulate your emotions? There have been numerous studies showing many forms of movement (including yoga) can improve mood, depression and anxiety. Not only can you boost your mood with a yoga practice, you are also practicing self advocacy. Each time you listen to your body and choose the variation that feels best for you, you are honoring your body. My hope is that over time these skills spill out into your daily lives instead of staying on the yoga mat. If you have been practicing with me for a while, are you noticing little shifts in your daily life? Maybe it is as simple as a deep breath before a conference call or a side stretch midday at your desk. These are the best forms of self care and what yoga is truly all about. Want to add some self love to your day? Why not join the next 8 Week Course this spring.
Speaking of the 8 Week Yoga Course, I have really enjoyed the connections that were made in zoom yoga as we finished up the winter term. Simply Move's goal has always been to create a place where anyone, no matter your ability, pronouns, size, age, gender, ethnicity, etc. can come and move, connect with others, and feel safe at the same time. Of course, that work is never done, but I do feel progress is being made. My goal for The Spring Term is to build a more diverse community. Can you help me make that happen? Do you know someone (friend, spouse, partner, co-worker) who would like to try yoga? I have a special offer for you and your friend. If you refer a friend and you both sign up for the 8 week Course - Spring Term you both will get a discount (see details below for more information).
Thank you to everyone who joined the Winter Term - 8 Week Course. I hope you feel stronger and gained some flexibility in the legs as we have been working on Downward Dog. Our yoga flows were a bit more challenging too. I hope you have found them fun and engaging. Let's keep that energy going through the spring!
Spring Term - 8 Week Course registration is now open. Spring Term classes will begin the week of April 11th. The focus for this course will be on One-Legged Dog Pose or Eka Pada Adho Mukha Svanasana in Sanskrit.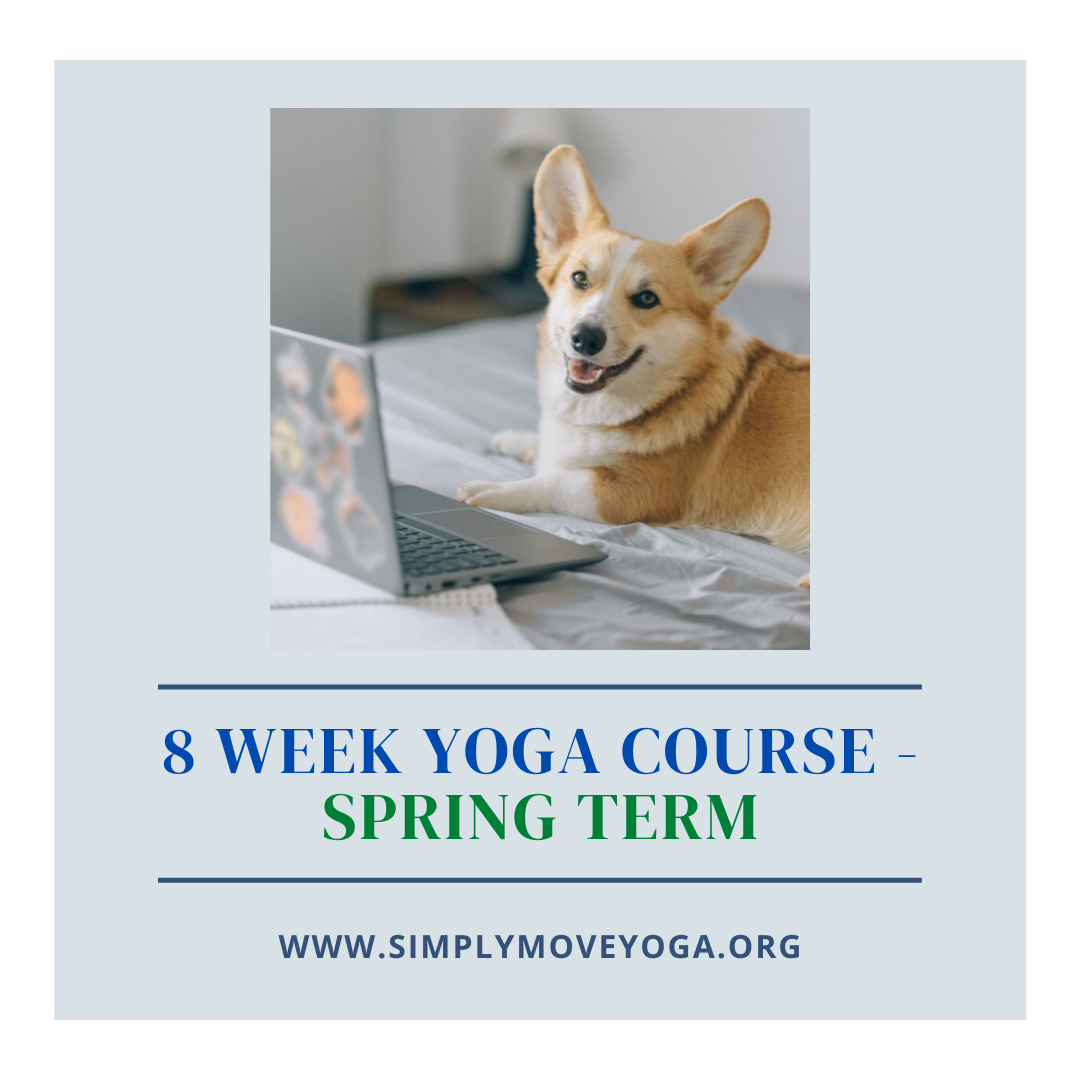 Just like Downward Facing Dog, One-Legged Downward Facing Dog (One-Legged Dog) can be a challenging pose for the legs and shoulders with the added challenge of balancing on one leg. One-Legged Dog takes upper body strength and flexibility too. In this course we will continue the work from the Winter Term: creating more flexibility in the hamstrings and building strength in our wrists, back, and shoulders. We will explore many different variations of One-Legged Dog so you can find the best variation for your body. Each class will end with breathing and relaxation to help unwind and recharge.
Recommended props: a yoga mat, 2 blocks, sturdy chair, blankets ,and pillows or cushions.
*Please note there is also a schedule change for this term (See Monday's times below).
Mondays: 4:30-5:30 pm
Thursdays: 4:30-5:30 pm
Register by clicking here https://www.simplymoveyoga.org/schedule
Want to register for both days at once and receive a discount? Click here to be taken to the package page: https://www.simplymoveyoga.org/offering_packages
Did You Refer a Friend to the 8 Week Yoga Course?
If you and a friend both plan to sign up for the 8 Week Yoga Course, you can both use this discount code when registering: COMMUNITY. Let me know who your friend is so I can introduce myself and send you a thank you.
What is One-Legged Downward Facing Dog (Eka Pada Adho Mukha Svanasana) Pose?
One-Legged Dog is an arm balance and inversion that requires balance and some strength to hold. Inversions bring the head below the heart and are said to improve one's concentration, increase circulation to the brain, and can help calm the nervous system.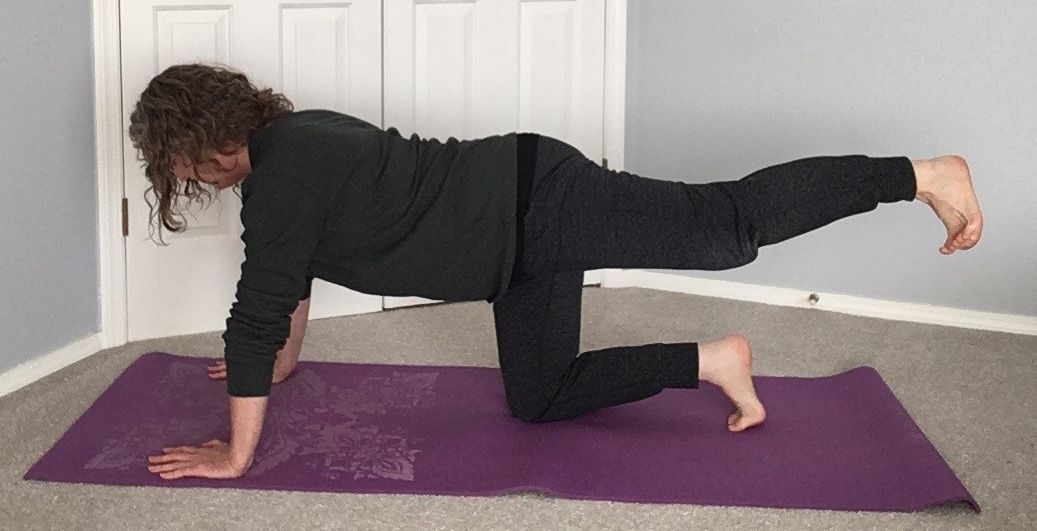 One-Legged Dog can be a good challenge from the more traditional Downward Dog pose. It is a great pose for building more strength in the arms while creating new opportunities for stretching the hips. As with all previous poses, One-Legged Dog has many different variations, so it can look different depending on which option you choose. We will explore many options to help you find your best One-Legged Dog pose. (Pictures show different variations of One-Legged Dog).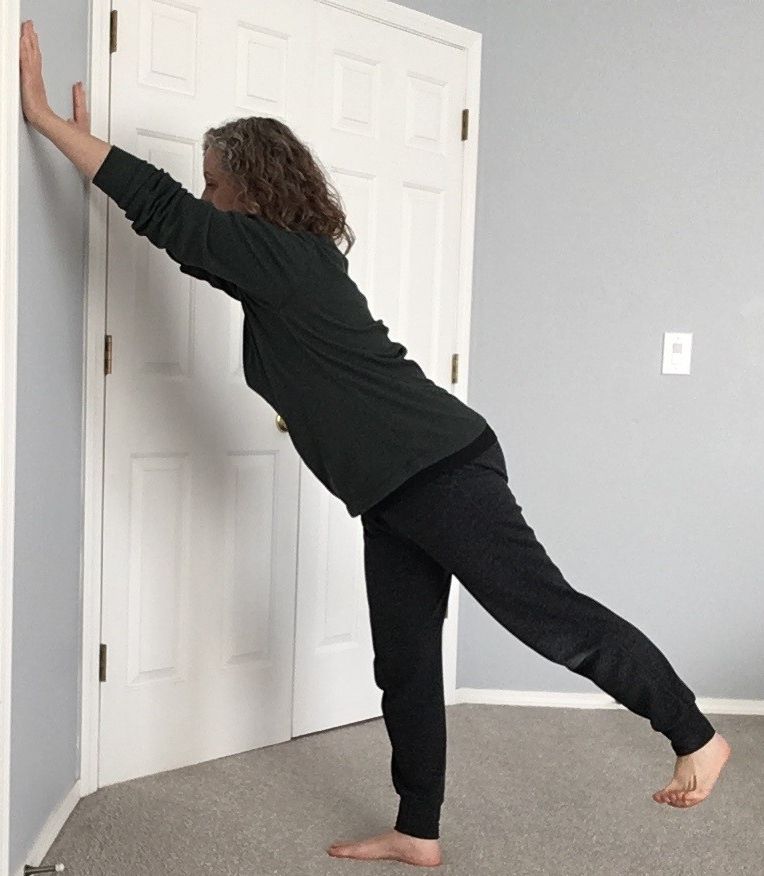 What are the physical benefits of One-Legged Dog pose?
Strengthens arms, legs, and torso.
Releases tightness in shoulders.
Improves balance.
Stretches the palms, chest, back, hamstrings, calves, and feet.
Improves digestion.
In some cases, it relieves low back pain and headaches.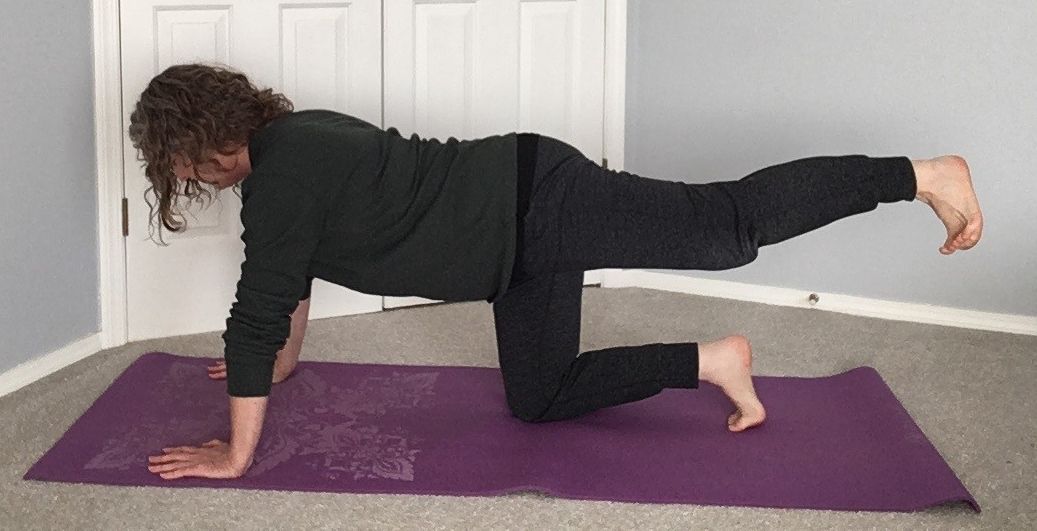 What are the mental benefits of One-Legged Dog pose?
Improves focus.
Develops willpower.
Stimulates the mind.
Relieves stress and anxiety.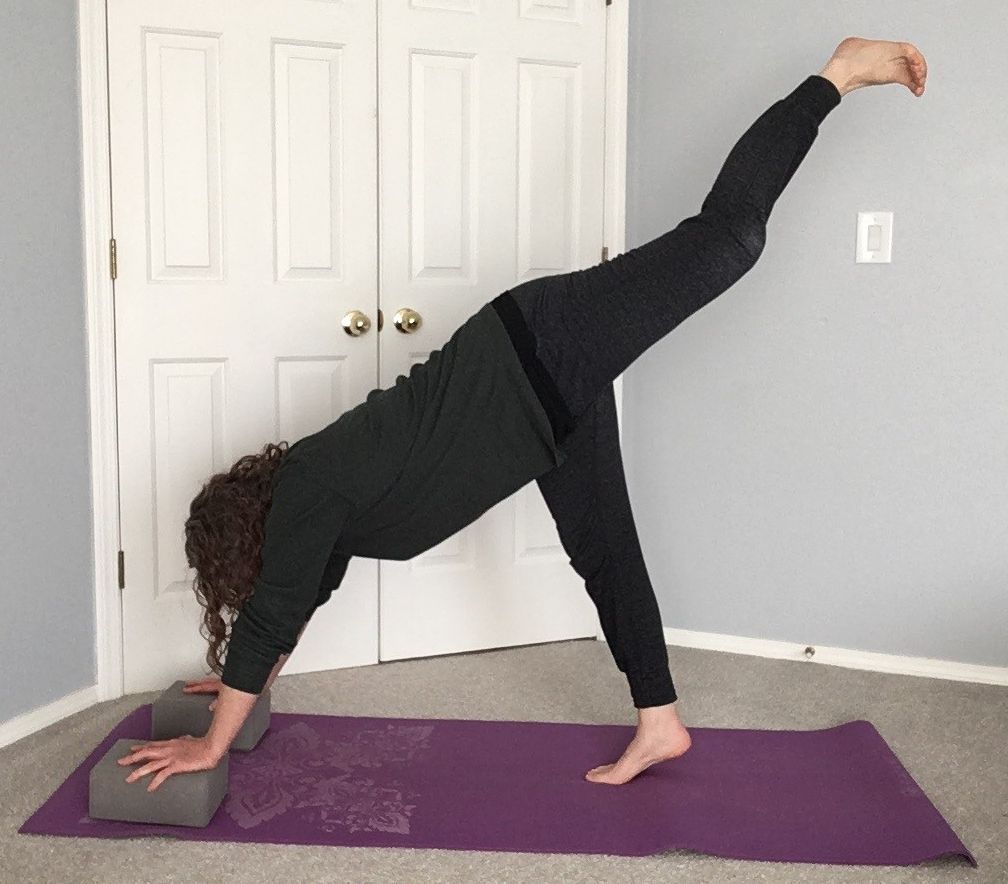 I appreciate every one of you and I hope you will join me for some yoga this Spring.
Hope to see you on the mat,
Kelly
Simply Move