Hello Simply Move Community, Winter 2022
Happy Holidays! What a year it has been. I hope you can find some time over our break to rest and recharge. With the new year fast approaching, it is a great time to reflect and make new goals. Hopefully your new year includes Yoga! It just so happens that a new 8 Week Yoga Course will be starting soon. The new year is always a great time to start a yoga practice if you don't already have one. If you have been practicing with me, I hope you will continue as I have new poses and new flows to share and explore with you.
Thank you to everyone who joined the Fall Term - 8 Week Course. I hope you found your best Eagle Pose. I encourage you to try to add a flow, like the one we built on this past 8 weeks into your daily routine. Flows are a simple way to stretch, build some muscle tone, and breathe. Yoga flows can be done anytime of the day. Use it as a way to start your day, as a movement break, or at the end of your day to wind down. Feel free to do our entire flow and run through it as many times as you like. You are also welcome to remove a few poses if you are short on time. The point is to get some movement every day. Give it a try and let me know how it goes.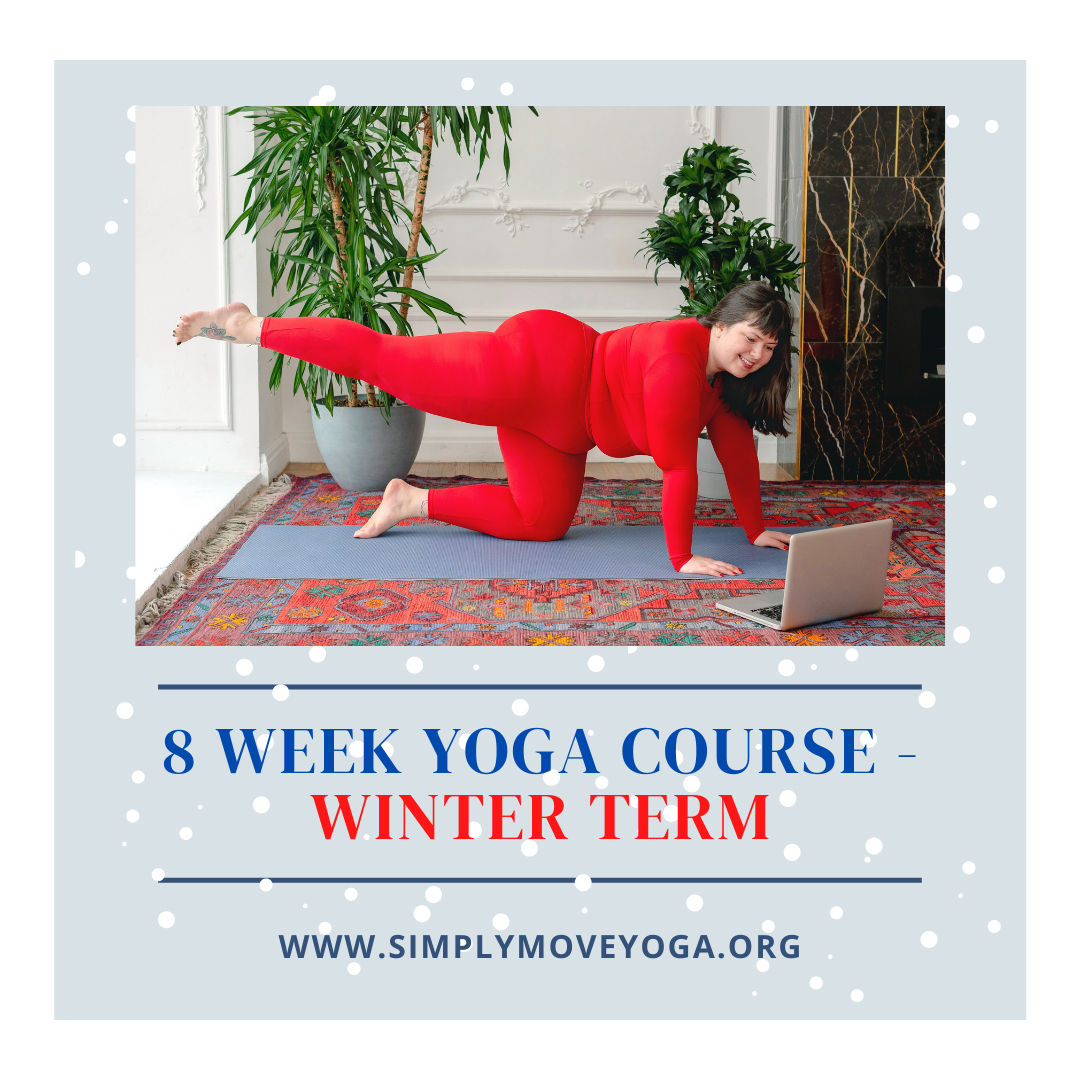 Registration for the Winter Term - 8 Week Course is now open. Winter Term classes will begin the week of Jan. 10th. The focus for this course will be on finding your best Downward Facing Dog (Dog) or Adho Mukha Svanasana in Sanskrit. Please note there is also a schedule change for this term (See Thursday's times below).
Downward Facing Dog can be a very challenging pose for the legs and shoulders as it takes some upper body strength and flexibility. In this course we will work on creating more flexibility in the hamstrings and building strength in our wrists, back, and shoulders. We will explore many different variations so you can find the best Dog pose for you. And of course, class would not be complete without a restorative relaxation to conclude class each week.
Recommended props: a yoga mat, 2 blocks, sturdy chair, blankets, and pillows or cushions.
Mondays: 4:00-5:00 pm
Thursdays: 4:30-5:30 pm
Register by clicking here https://www.simplymoveyoga.org/schedule
Want to register for both days at once and receive a discount? Click here to be taken to the package page: https://www.simplymoveyoga.org/offering_packages
What is Downward Facing Dog (Adho Mukha Svanasana) Pose?
Downward Facing Dog is one of the most commonly used poses in a yoga class. It is considered an arm balance, a partial inversion and sometimes even a restorative pose. When first starting out, Dog can be very challenging, but over time and with practice, Dog becomes a place to rest in-between poses. It is a great pose for strengthening the arms while stretching the legs. As I have mentioned before with previous poses, Dog pose has many different variations, so it can look different depending on which option you choose. We will explore many options to help you find your best Dog pose. (Pictures show different variations of Dog).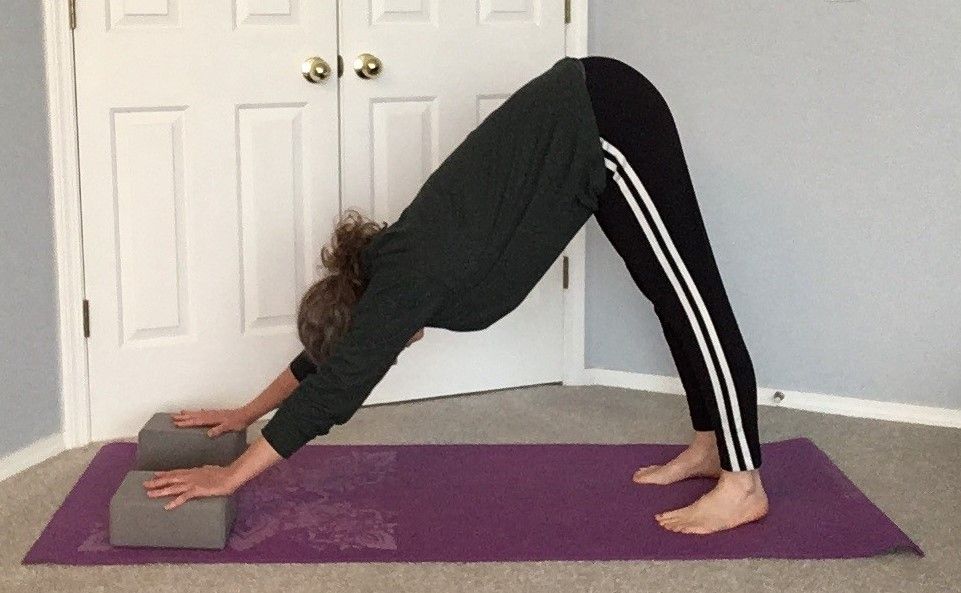 What are the physical benefits of Dog pose?
Strengthens arms, legs, and torso.
Releases tightness in shoulders.
Stretches the palms, chest, back, hamstrings, calves, and feet.
Improves digestion.
In some cases, it relieves low back pain and headaches.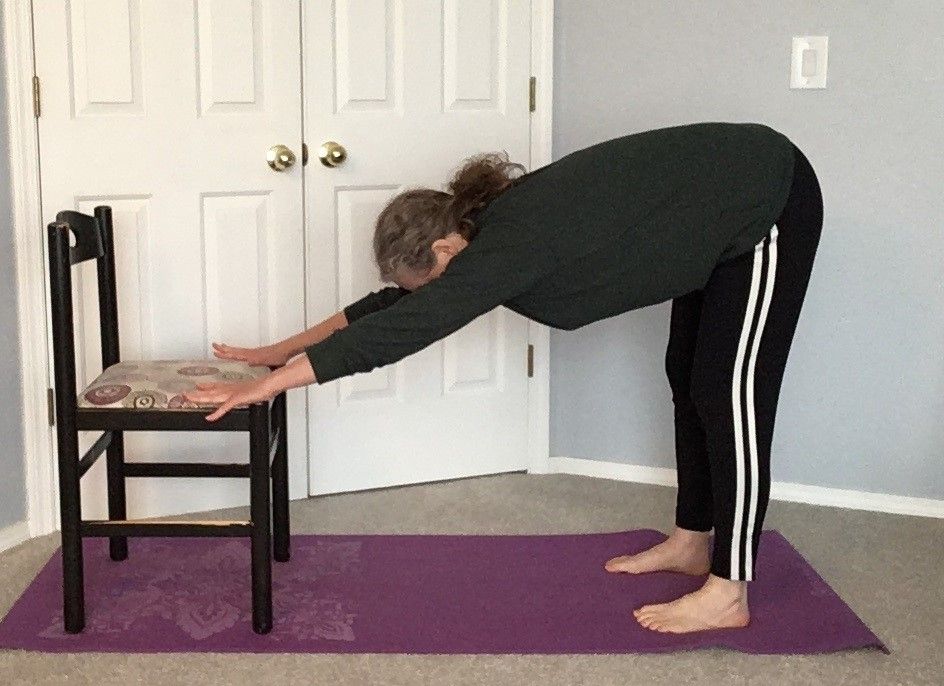 What are the mental benefits of Dog pose?
Improves focus.
Develops willpower.
Stimulates the mind.
Relieves stress and anxiety.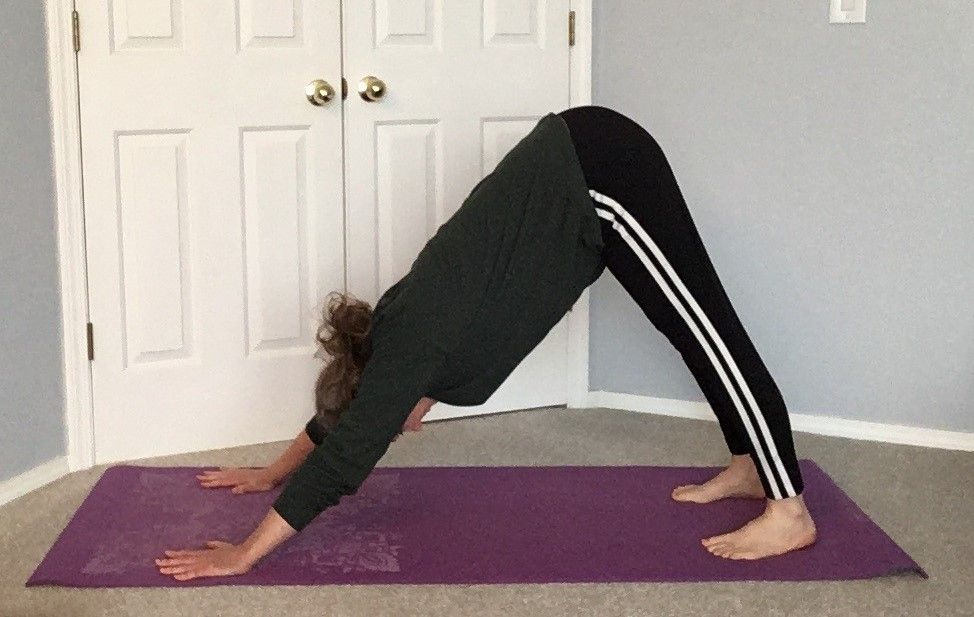 Free Yoga Class!
Come celebrate the New Year with a free yoga class. Join me on Thursday Jan 6th from 4:30-5:30pm. If you have taken classes from me before this is a thank you for joining me. If you have never taken a class, now is your chance to try it out for free with no obligation.
The class will include a gentle warm up, followed by some fun yoga flows and poses like Warrior II and Tree pose. Class will conclude with a guided relaxation. By the end of class you should feel relaxed and rejuvenated.
This class meets via zoom. Upon registration you will receive an email with the link to join.
Register by clicking here https://www.simplymoveyoga.org/schedule
I appreciate every one of you and I hope you will join me for some yoga this Winter.
Hope to see you on the mat,
Kelly
Simply Move